In this blog I will do my best to describe the process I went through in turning my 1957 Ranch-style house into a 2006 Craftsman house as inspired by the
Gamble House
in Pasadena. Please feel free to comment on anything I write and ask questions as it is the only way we learn.


Note: Since completion of the house I have also decided to allow guest bloggers to post articles related to remodeling. This continues the education process.
TIMELINE
Architect Selection
- December 2002 through January 2003

Getting a Permit
- January 2003 through November 2004

Construction
- November 2004 through September 2006

Post Construction
- October 2006 through ???

---
---
Asbestos Removal and Greener Alternatives
There are many things to consider when remodeling or purchasing an older home. Homes built before 1980 have the strong likelihood of containing asbestos. Due to a steady progression of technology and green sustainable methods, there are many ways to ensure your home or property is asbestos free. If you are interested in saving money, remodeling and improving your carbon footprint, here is some information to get you on the right track.
Used in millions of homes throughout the last quarter of the 20
th
century, asbestos insulation can become a real dilemma for homeowners due to causing a variety of health problems, including
Peritoneal Mesothelioma
and
Malignant Mesothelioma
. These types of cancer take the lives of thousands each year.
Non-regulated asbestos material can be legally performed by homeowners, regular contractors, or licensed asbestos abatement contractors as long as the
National Emissions Standards for Hazardous Air Pollutants
(NESHAP) are not violated.
Asbestos removal in public facilities, homes and workplaces must be undertaken by a licensed asbestos abatement contractor. Once the removal is complete, green insulation options should be given serious consideration, such as: Cellulose, Cotton Fiber and Lcynene.
The
United States Green Building Council
(USGBC), in a study conducted in 2003, estimated a savings of $50-$65 per square foot for well-constructed green buildings in the U.S. (see table below) during that year. The numbers continue to improve as more eco-friendly options become available, and those kinds of figures have finally begun to attract those who thought eco-friendly construction was just a bunch of hogwash.
Cabinets, Plumbing, Electrical, Insulation, Surround Sound, Roof Work, Shower Mopped,.....
Tue, Jun 14 2005 05:08 PM
| Bathroom, Bungalow, Cabinets, Construction, Craftsman, ebony, electrical, Insulation, mahogany, Plumbing, Remodel, thermador
| Permalink
I have been really busy and haven't had time for updates. I have finally organized the new pictures since my last posting on 4/16/05. I will load them up sometime this week, I promise. Here are the latest issues.
• All plumbing and electrical in the master bathroom has to shift to the left by about a foot since we had a designer lay out the cabinets.
• All insulation has been put in.
• I installed in-ceiling speaker brackets for surround sound in the living room.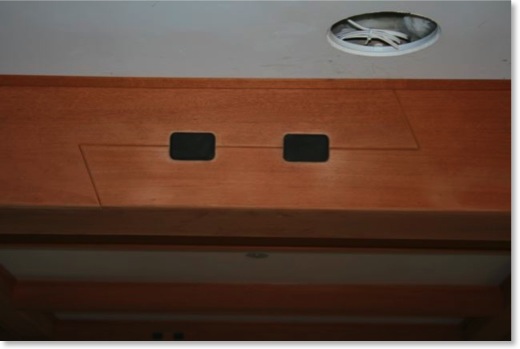 • Copper flashing is going on the roof.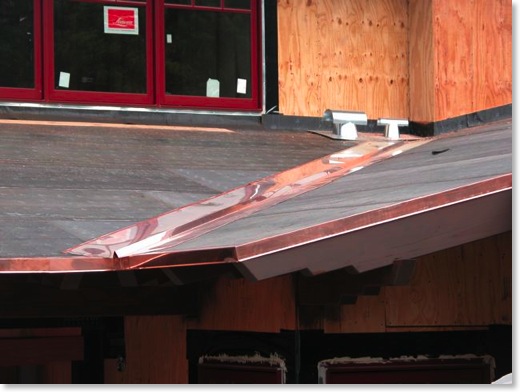 • The shower has been hot-mopped. We were told to pick out all bathroom tile and balcony and laundry room flooring this week.


• Skylights have been framed.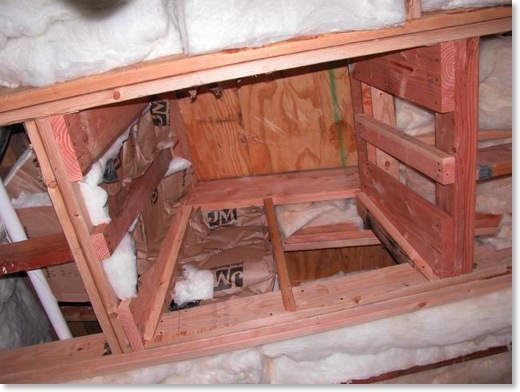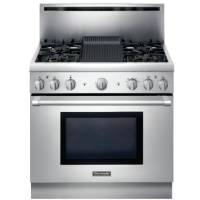 • The kitchen range vent has been put in place. One of the joists had to be moved over and plumbing rerouted to make room.
• The
Thermador range
and
Thermador dishwasher
were delivered last week. I found a place in Alabama (Fredrickson's Tire and Appliance) with amazing prices through eBay. They were clearing out a supply of Thermador appliances from a warehouse that closed down. They bought everything up and were liquidating at wholesale prices.
• With the extended garage roof you now hit your head when walking around the corner. So, we dug down about 2 feet around the garage to lower the grade.
Next Page
Be sure to browse the 2,000 picture Photo Gallery for more step-by-step construction details.