In this blog I will do my best to describe the process I went through in turning my 1957 Ranch-style house into a 2006 Craftsman house as inspired by the
Gamble House
in Pasadena. Please feel free to comment on anything I write and ask questions as it is the only way we learn.


Note: Since completion of the house I have also decided to allow guest bloggers to post articles related to remodeling. This continues the education process.
TIMELINE
Architect Selection
- December 2002 through January 2003

Getting a Permit
- January 2003 through November 2004

Construction
- November 2004 through September 2006

Post Construction
- October 2006 through ???

---
---
Dining Room Table Being Built
A month before Dave Barlow was finished with the interior woodwork, I asked him if he thought he could build a dining room table out of mahogany and ebony from plans that I saw in a woodworking magazine. After a few weeks of studying the drawings, Dave said " Do you want it exactly like the plans show?" I asked him why and he told me that he could make it better. So we started. Below are a few pictures of this table being built. It took 5 months to complete.
The table is modeled after a table in the Robinson House, another Greene and Greene design. With both leaves in, it can comfortably seat 14, without the leaves it can easily seat 8. It weighs in at about 150 lbs for the base and 150 lbs for the top. The extensions are wood sliding on wood, there are no metal sliders. Also notice that your knees won't hit anywhere around the table.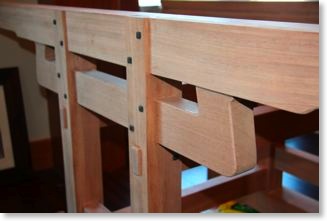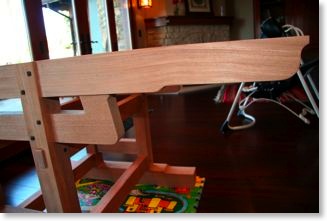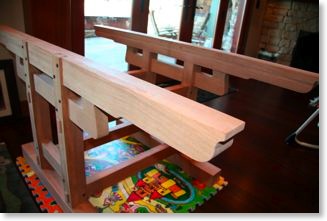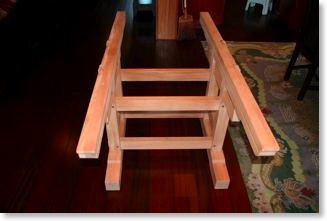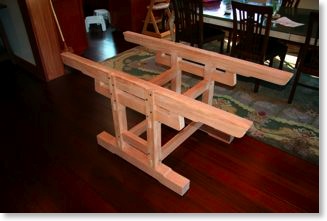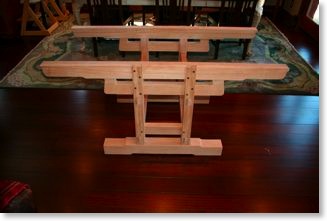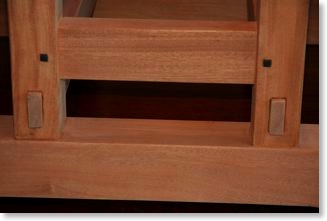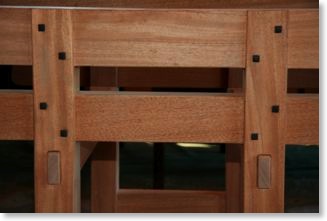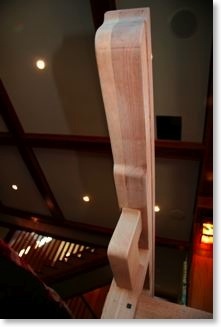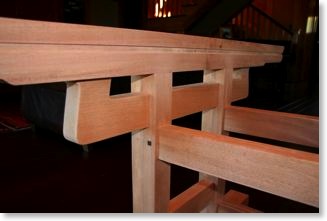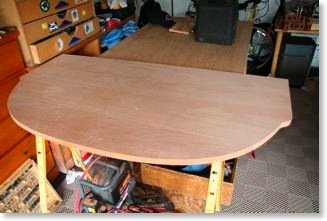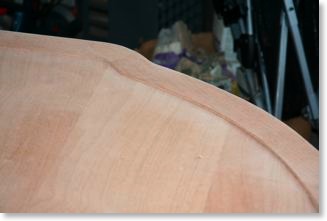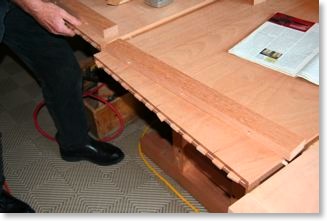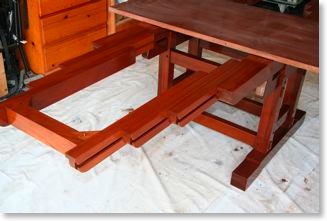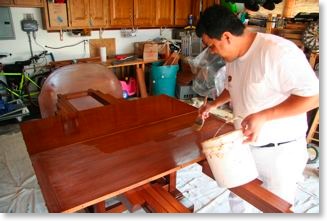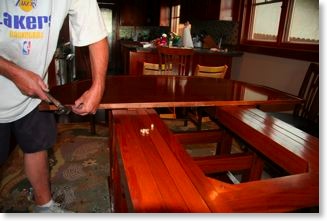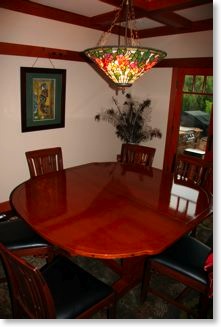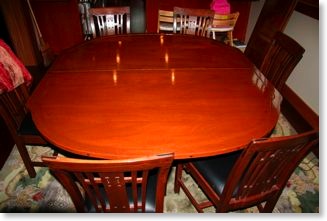 Next Page
Be sure to browse the 2,000 picture Photo Gallery for more step-by-step construction details.