In this blog I will do my best to describe the process I went through in turning my 1957 Ranch-style house into a 2006 Craftsman house as inspired by the
Gamble House
in Pasadena. Please feel free to comment on anything I write and ask questions as it is the only way we learn.


Note: Since completion of the house I have also decided to allow guest bloggers to post articles related to remodeling. This continues the education process.
TIMELINE
Architect Selection
- December 2002 through January 2003

Getting a Permit
- January 2003 through November 2004

Construction
- November 2004 through September 2006

Post Construction
- October 2006 through ???

---
---
Gamble House Lights, Floor Issue, Fireplaces, Ebony Plugs, Kitchen Tile
Thu, Mar 2 2006 02:34 PM
| Bungalow, Construction, Craftsman, ebony, Fireplace, Gamble house, Kitchen, lantern, Lighting, mahogany, Remodel, Sconce, tile
| Permalink
I have finally caught up with the pictures! I have been taking more than I could annotate and finally caught up today. I am adding about another 500 pictures from the last few months. So let me give you all the rundown.
• I created the stained glass for the light in the December 18th blog post only to find out that half of them were too small. After another week of stained glass work, I finished and my fingertips were raw. I brought the glass panels to
Old California Lantern Company
for installation and received the lights about 2 weeks ago. They are absolutely stunning!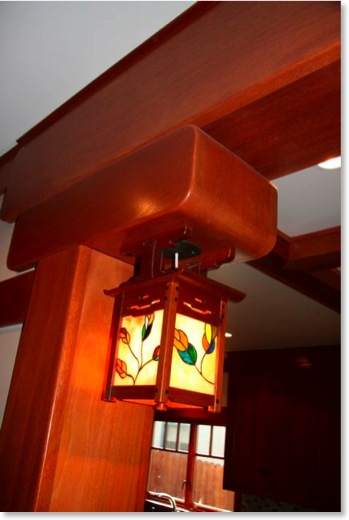 • The floors are installed. Lesson learned - make sure the installers verify that the door still opens before the whole thing is laid!!!
• The kitchen, laundry room, and master bathroom American cherry cabinets have been stained with Jel'd Stain Red Mahogany by Wood Kote.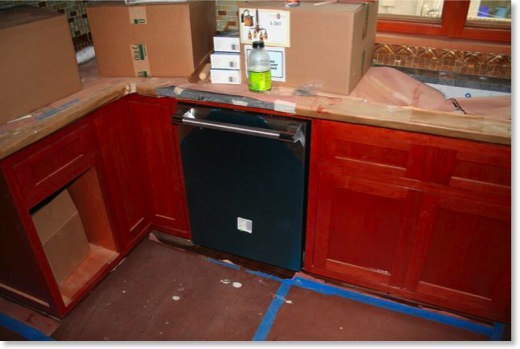 • The walk-in closet cabinets are almost complete.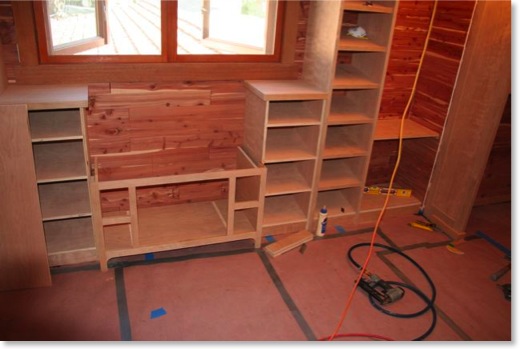 • The master bedroom fireplace is covered with a beautiful Batchelder tile from Mission Tile West in Santa Monica.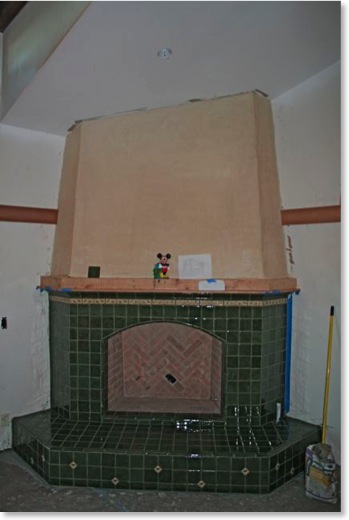 • The living room entertainment center is built and ready for finishing.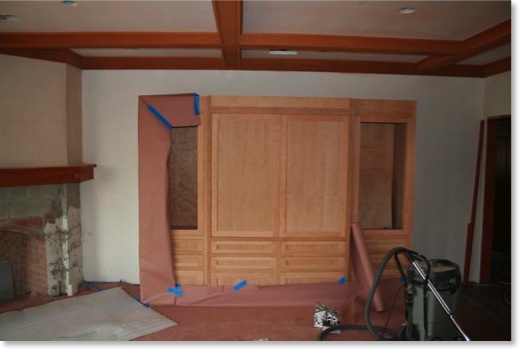 • Dave Barlow is installing the ebony plugs in the scarf joints around the house.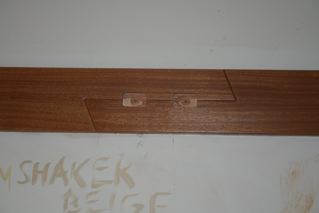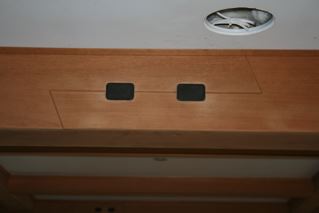 • The living room fireplace is having Moonlight flagstone installed right now. It's a very slow process as each piece is being chiseled to the right dimensions. Look on the left part of the mantel and you can see my sugar cube mockup of the stone corner. I made this to make sure they understood how I wanted the 45-degree angles handled.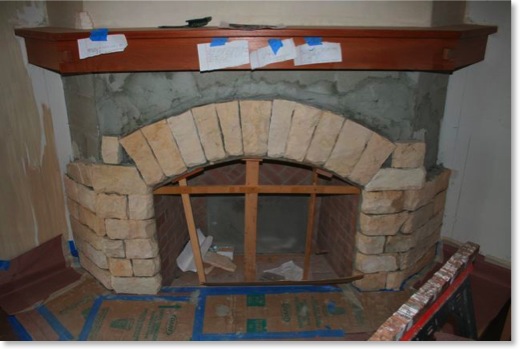 • The appliances will be installed tomorrow.
• Clear-coating of the mahogany will start in about 2 weeks followed by painting the walls and ceiling.
• Glass tile from Mission Tile West has been installed in the kitchen. It looks amazing!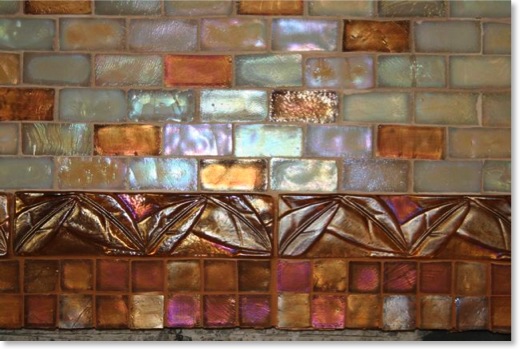 Well, I'm going to start uploading the pictures now and then I'm off to Kauai for my 40th birthday.

Next Page
Be sure to browse the 2,000 picture Photo Gallery for more step-by-step construction details.