In this blog I will do my best to describe the process I went through in turning my 1957 Ranch-style house into a 2006 Craftsman house as inspired by the
Gamble House
in Pasadena. Please feel free to comment on anything I write and ask questions as it is the only way we learn.


Note: Since completion of the house I have also decided to allow guest bloggers to post articles related to remodeling. This continues the education process.
TIMELINE
Architect Selection
- December 2002 through January 2003

Getting a Permit
- January 2003 through November 2004

Construction
- November 2004 through September 2006

Post Construction
- October 2006 through ???

---
---
Craftsman Curtain Rod Brackets
It has been awhile since I posted here so let me give you an update on the curtain rod brackets and show you what we did. My contractor wanted a web site and I needed curtain rod brackets so we bartered services. I had leftover wood and it was easy for him to manufacture so we had a win-win situation here.
The brackets are made from my leftover Honduran mahogany. Here are the long awaited pics of the unfinished brackets and the finishing process.
Here you can see a complete bracket and the two halves that make it up.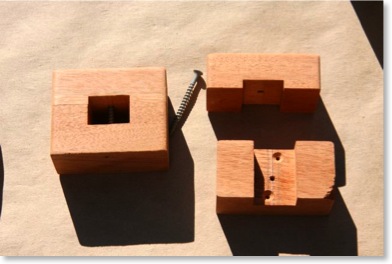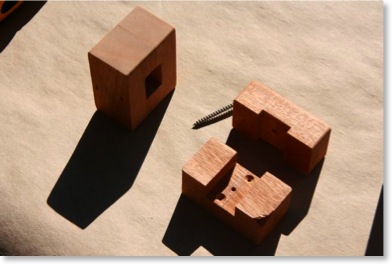 The brackets are match drilled. We had to number them to keep the sets together.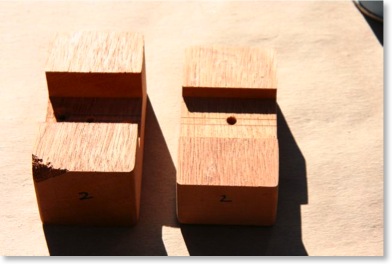 All of my materials: curtain rod brackets and Varathane clear semi-gloss.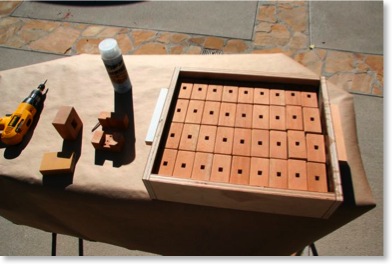 Taking all of the brackets apart in preparation for finishing. Ebony plugs will fill the holes.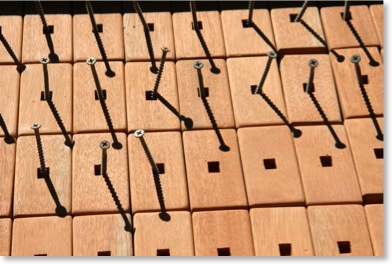 The brackets are apart and ready for finishing with Varathane.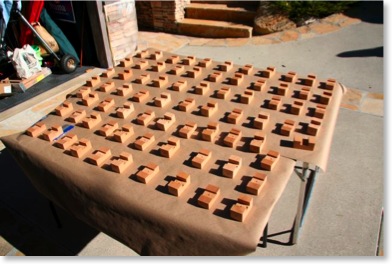 Next Page
Be sure to browse the 2,000 picture Photo Gallery for more step-by-step construction details.